Are you tired of the tedious scrubbing that kitchen and bathroom surfaces require? Getting the best electric cleaning brush makes the job a lot easier. Powered by a motor, an electric cleaning brush can wipe dirt and dust off of anything suitable for scrubbing. From skirting walls and tile grout to washing the dishwasher and scrubbing dishes themselves, the best electric cleaning brush takes the "manual" out of the job.
Electric cleaning brushes are so useful that you need them every day. However, prolonged use can also lead to a lot of dirt collecting on the brush head. That's why it's essential to clean the brush heads regularly.
Why do you need to clean the brush heads?
Think of all the things you clean regularly: food debris, pet fur, hair, dirt, confetti and dead skin. As a result, your brush head can become very rough, and it is therefore essential to clean it regularly. Cleaning the brush head regularly will extend the life of your cleaning brush.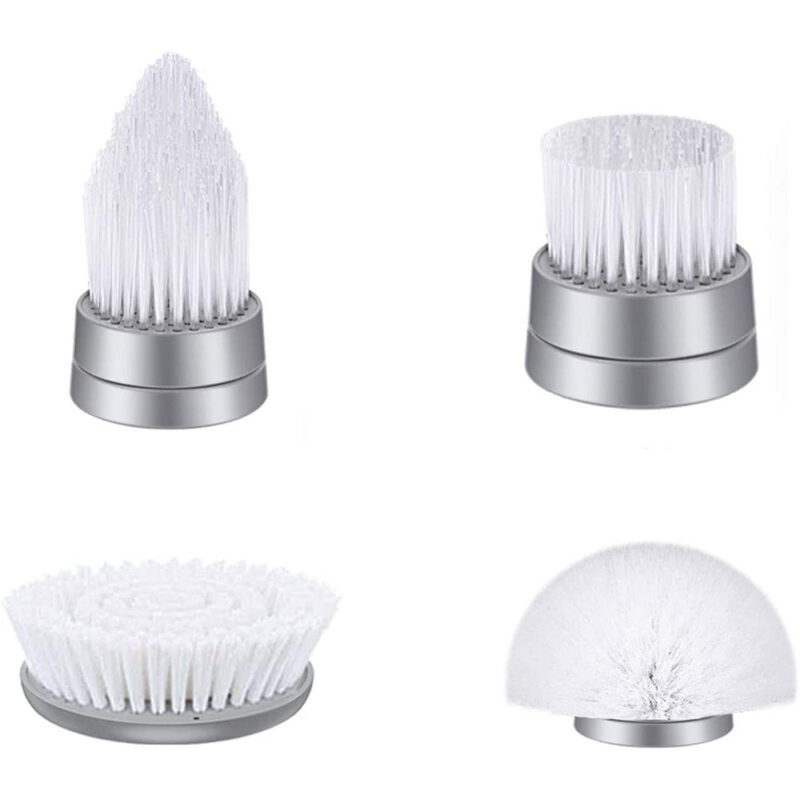 Steps for cleaning the brush head
1. Disconnect the power supply
Be careful to disconnect the switch before cleaning the brush head.
2. Remove the brush head
It is very easy to remove the brush head from the head. If you don't know how to do this, you can read through the instructions first.
3. Remove the hairs
Cleaning brushes often have tangled hairs on them that are difficult to get off and can be very annoying. You can use a comb to clean out these hairs.
4. Remove dirt
Dilute the washing powder and vinegar and apply evenly to the surface, leave for a minute and then wash with water. If there is too much dirt left on the brush head, you can put it into a bucket of warm soapy water. Let it soak for 30 minutes before washing.
5. Wipe the handle
Wipe the handle of the electric cleaning brush with a rag and an all-purpose cleaner or vinegar solution.
6. Hang to dry
Hang the brush on a hook to dry, a free hook is included with the Tilswall brush.
Frequently asked questions
How often do I have to change the brush head?
The frequency of brush head replacement depends on the quality of the brush and how often you use it. Generally, good quality products may need to be replaced once every couple of years. If you use it frequently, you may need to change it once every few months.
How often should I wash the brush head?
You should clean your brush once a week or every other week, depending on how often you use it. It is recommended that you clean your brush with a mild detergent to prevent build-up.