I've been renovating my house lately, and you'd never guess I've made a surprising discovery! In the past, I always used to paint my walls with brushes and rollers, but the result always left me unsatisfied. One day, on the recommendation of a friend, I tried the TILSWALL 550w Electric Paint Sprayer. Gosh, you can't imagine how well it works! The results of this paint sprayer are really out of this world, and I was shocked. Here's a comparison picture after I sprayed the wall with the brush and the paint sprayer, respectively. Let's see how big the difference is!


I am a very cautious person. When a friend recommended this product to me, I searched for its reviewers with a half-hearted attitude, and I realized that it had earned a good reputation worldwide. Here are some of its reviews from friends from different countries.
"Very affordable electric paint sprayer"
So I used the paint sprayer for a few items, but the biggest use was to paint my mom's place it is a very good and affordable fairly lightweight and capable sprayer it will definitely cut down the time frame great for accents and fences. Very happy with its overall use and so easy to clean plus the extras that come with it easy to put together easy change spry tips and spray patterns, definitely would be great for interior and exterior work. A definite time saver and I order and received it in 3 days thankyou her house looks amazing and she is thrilled with all of the compliments.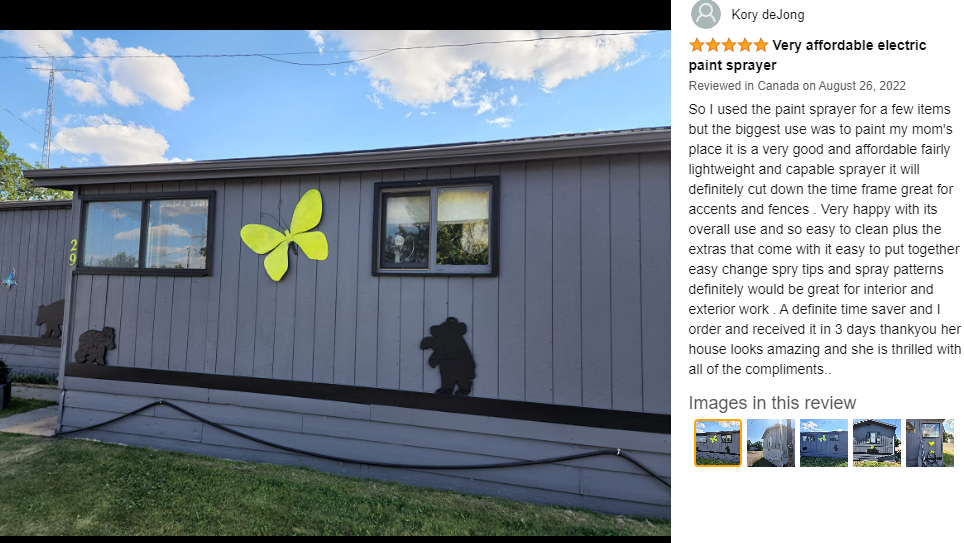 "Works very well"
It works very well even with oxiron.solo that you have to mix it a little with solvent to make it more liquid.aunque the way to throw the paint is not very homogeneous pulls as a dotted but meets the perfection.relacion quality price very good.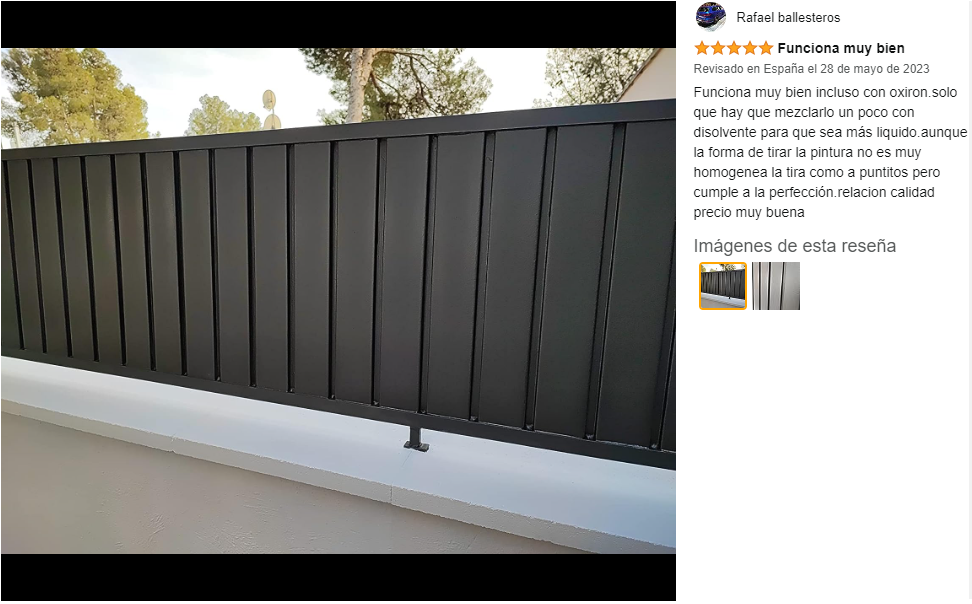 "Works Great"
Easy to assemble, use and clean up. Time saver.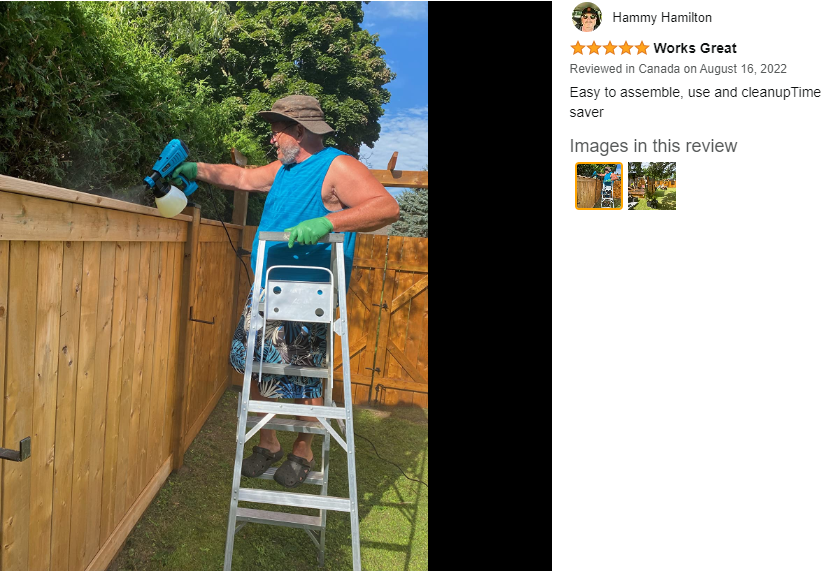 "Simple to set up to use with ease."
I like the simplicity of this product, handles all types of paint. You don't have to be a professional to use this item. All instructions are basic and easy to understand. Not only does it save you time using this spray gun, but paint also. I would certainly recommend this product to friends and family.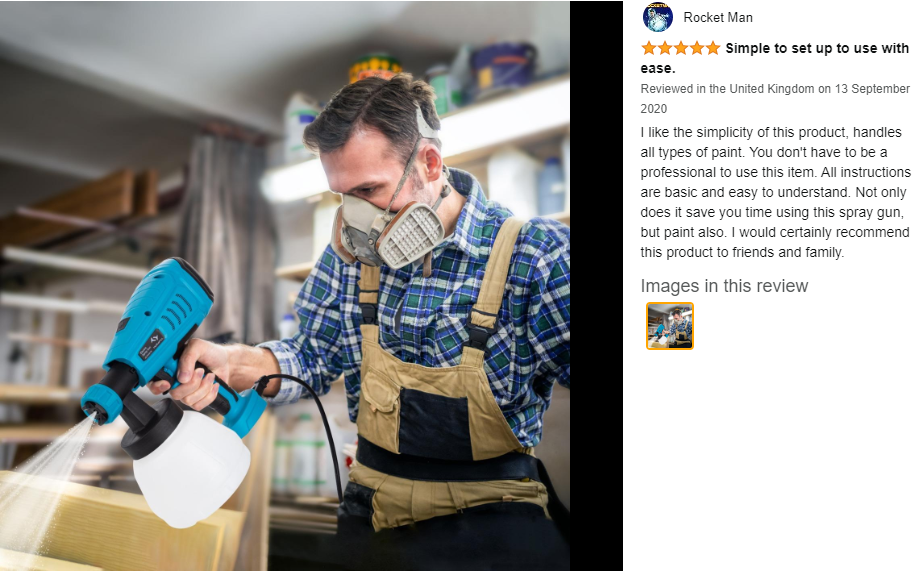 "Great paint gun"
What a great idea this is. I've been told they are frealy good. This one is easy to use. It's very easy to put together and once you get the even strokes your away. I painted a room in a quarter of the time. It helped it is a,smooth plaster wall. Very easy to rinse out. I'm very happy with it.
"Surprised by the price"
I've had a bad experience before, but this time I'm really surprised by the price. The choice isn't very expensive, but the quality is top-notch! Easy to use, even for beginners. Noises can be accepted. If the wire is longer, it's perfect.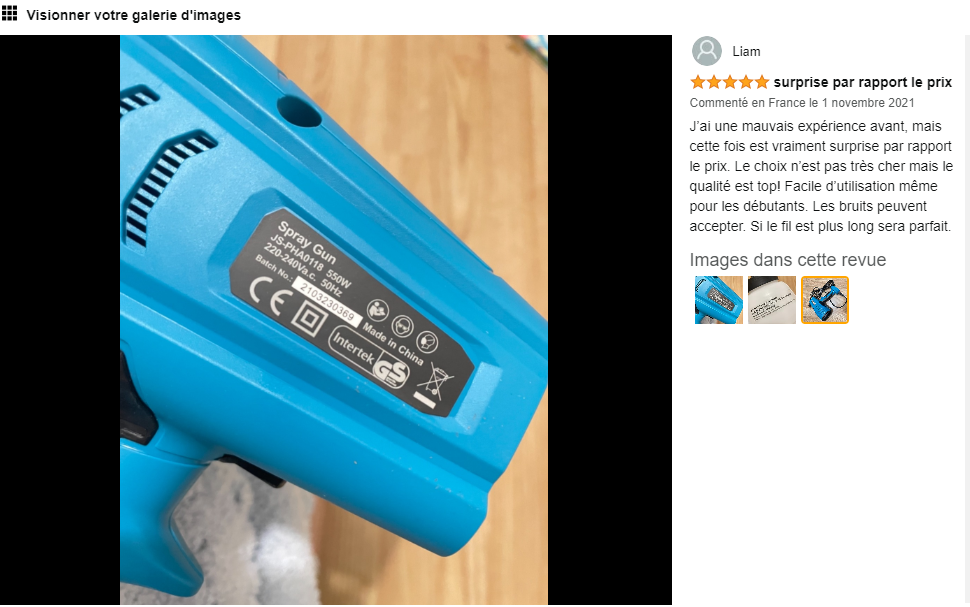 "Better than expected"
I have been super practical, clean and fast … in two minutes I have been able to give two coats, plus it's great for rough surfaces where the paint enters more easily. It is true that it is necessary to protect the furniture so that it does not stain since it raises a little dust / paint… and that it makes noise, the normal thing… it does not stop being a compressor that expels air. I change everything for not using the roller anymore, cleaning the drips, cleaning the bucket, brushes…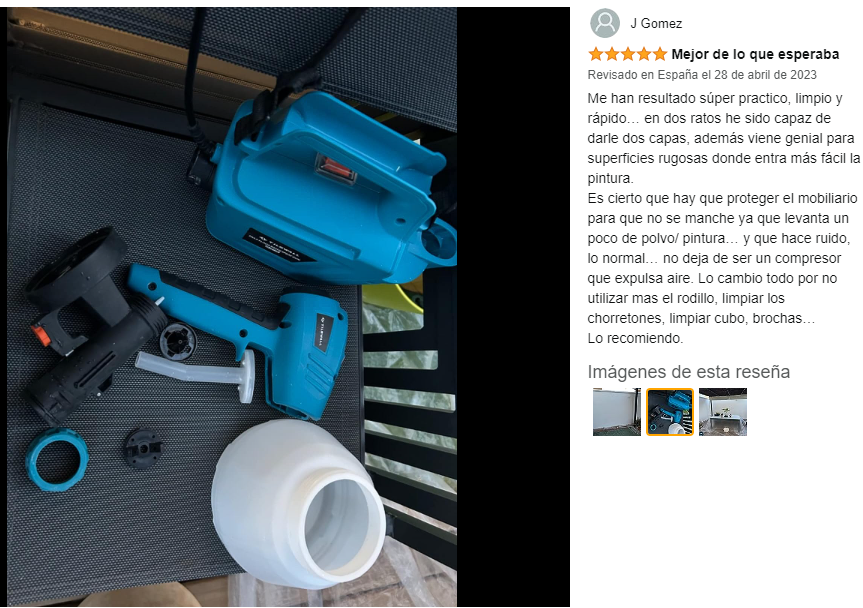 "Handy handy and economical"
I had been looking for such a product for a long time, I was always attracted to it from infomercials as I always made everything myself but never bought it because of the high cost. Then I found this is I bought it. Instructions in Italian is very clear, very light and handy "gun" with a good sized paint holder. For now I have used it without paint compressor type to remove dust from outside walls. The jet is powerful. I recommend.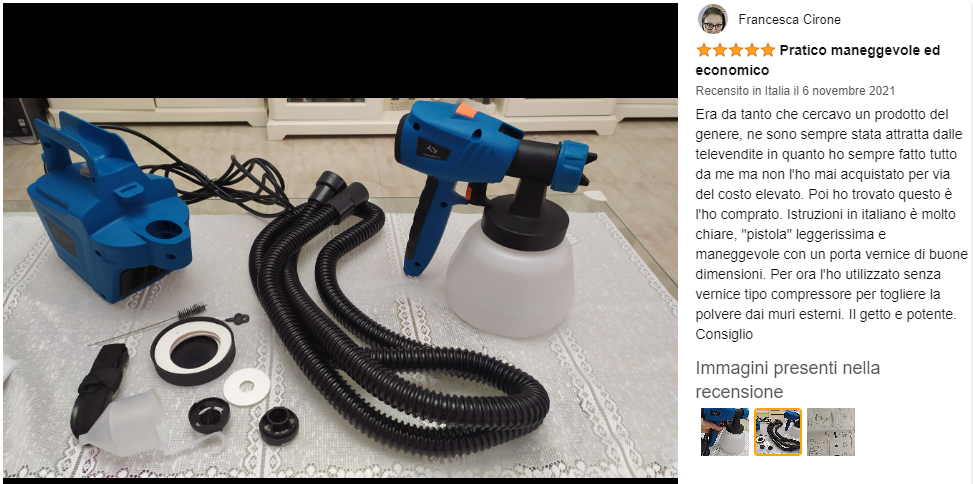 The overwhelmingly positive feedback from users worldwide is a testament to its superior quality and performance. If you are looking for a high-performance, easy-to-operate, and affordable paint sprayer, I have no hesitation in recommending the TILSWALL 550W Electric Paint Sprayer.