In DIY home improvement projects, few things are as satisfying as breathing new life into old furniture. Recently, I had the pleasure of working with the TILSWALL 800W Paint Sprayer, and it's a game-changer. This is my first time using a paint sprayer, and the results are surprisingly good. In this review, I'll walk you through my experience using this remarkable tool to transform a tired-looking table into a statement piece that commands attention.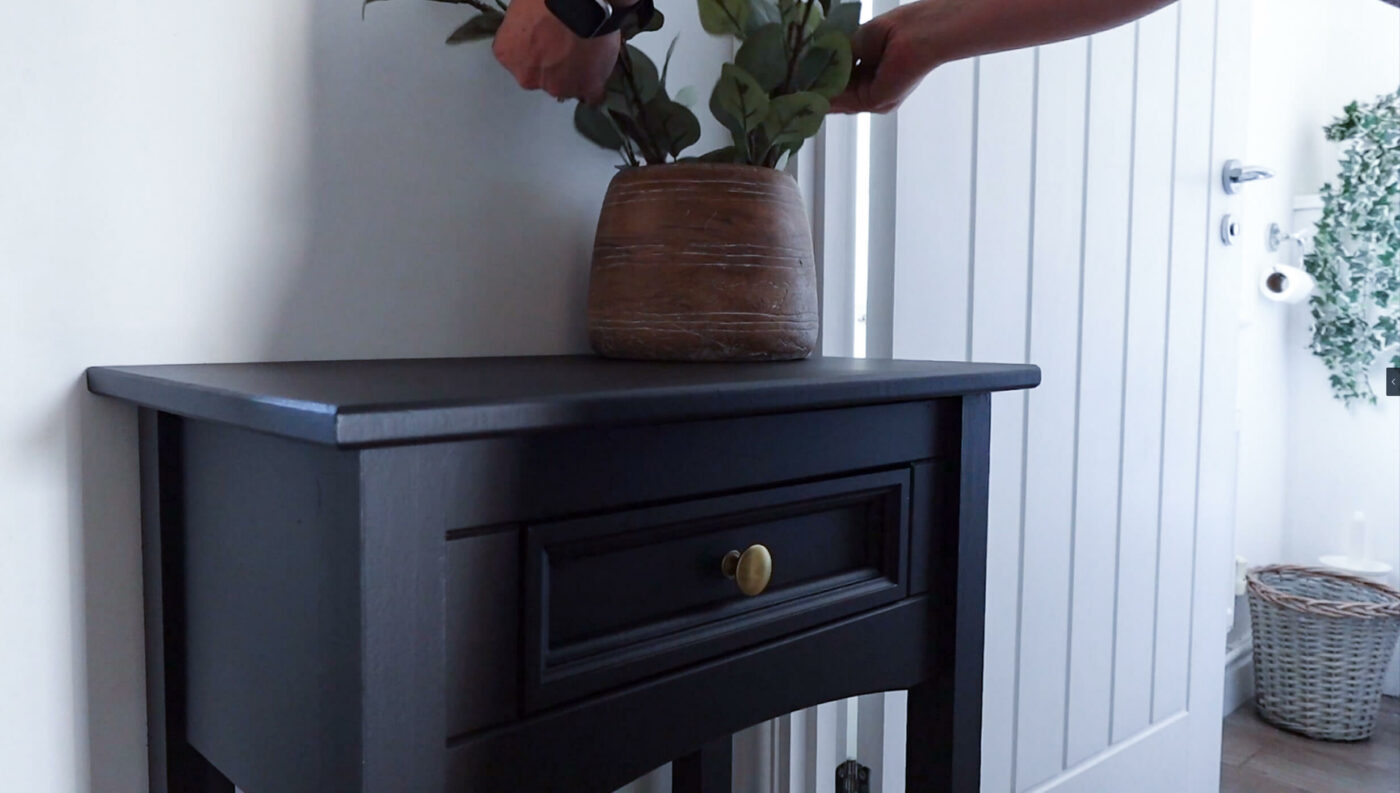 A Seamless Setup
Setting up the TILSWALL 800W Paint Sprayer was a breeze. The instruction manual for the paint sprayer is very detailed and professional. Even a novice like me can understand how to use it. The sprayer's components were neatly organized, and I appreciated the attention to detail in its design. Its color is also pleasing to the eye. The lightweight build of the sprayer made it comfortable to hold, and the ergonomic grip ensured I could tackle my project without straining my hand or wrist.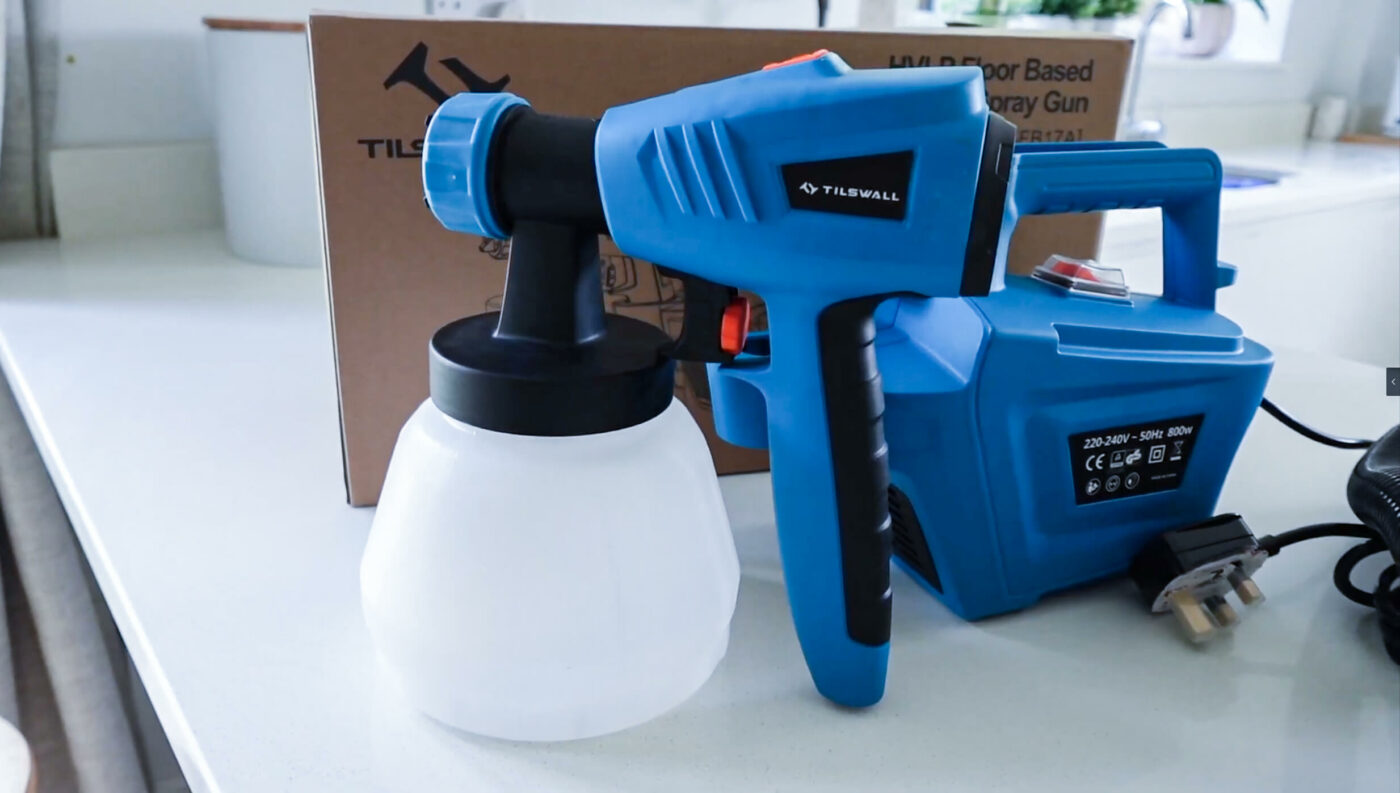 Comfort and Ease to Use
While using the TILSWALL 800W Paint Sprayer, its split design is a game changer in user-friendliness. The divided design not only increases practicality but also reduces the stress of carrying the entire weight of the sprayer during use. This feature becomes especially noticeable during prolonged painting sessions, where fatigue and discomfort can occur with traditional models. With the TILSWALL 800W Paint Sprayer, you don't have to constantly adjust your grip or worry about arm fatigue. It is as if the design was tailor-made to ensure a smoother and more comfortable painting process.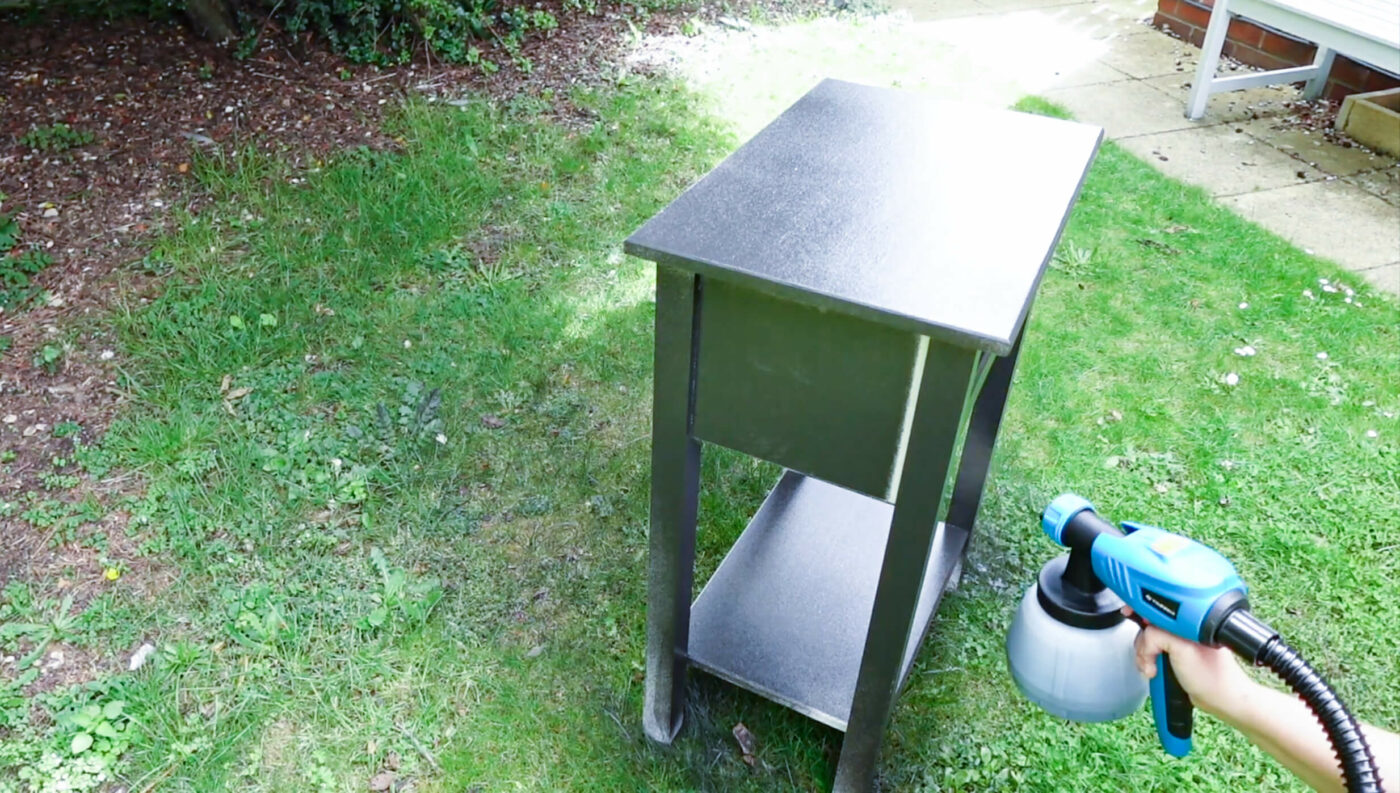 Precision at Its Best
One of the standout features of the TILSWALL 800W Paint Sprayer is its ability to deliver a precise and consistent spray pattern. This is crucial when working on intricate projects like furniture painting. The adjustable nozzle allowed me to choose between horizontal, vertical, and circular designs, giving me complete control over the outcome. This precision significantly minimized overspray, resulting in less wasted paint and a cleaner workspace.
Efficiency Redefined
With an 800W motor under the hood, the TILSWALL paint sprayer is a powerhouse. I was pleasantly surprised by the speed and efficiency I could coat my table. The paint container, with its generous capacity, meant fewer interruptions for refills, allowing me to maintain a steady rhythm and finish the project in record time. The sprayer's consistent flow rate ensured an even coat of paint, eliminating the telltale signs of brush strokes.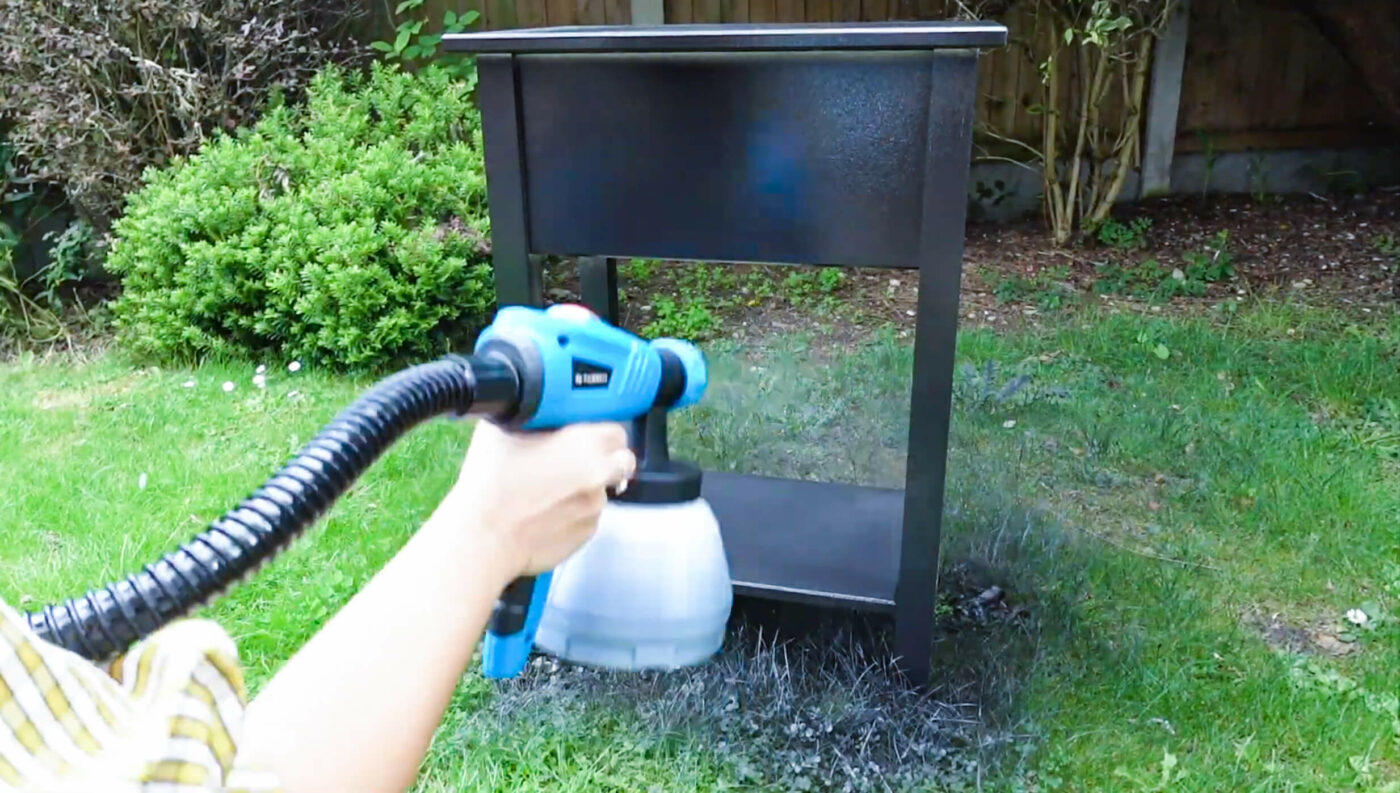 A Fine Finish
The actual test of any paint sprayer is in the finish it produces. The TILSWALL 800W Paint Sprayer exceeded my expectations with its ability to create a smooth and flawless surface. The adjustable paint flow allowed me to control the thickness of each coat, resulting in a professional-looking finish that rivaled that of factory-painted furniture. The sprayer's compatibility with various paints further added to its versatility.
The following is the effect of the table before and after spraying. Isn't it amazing?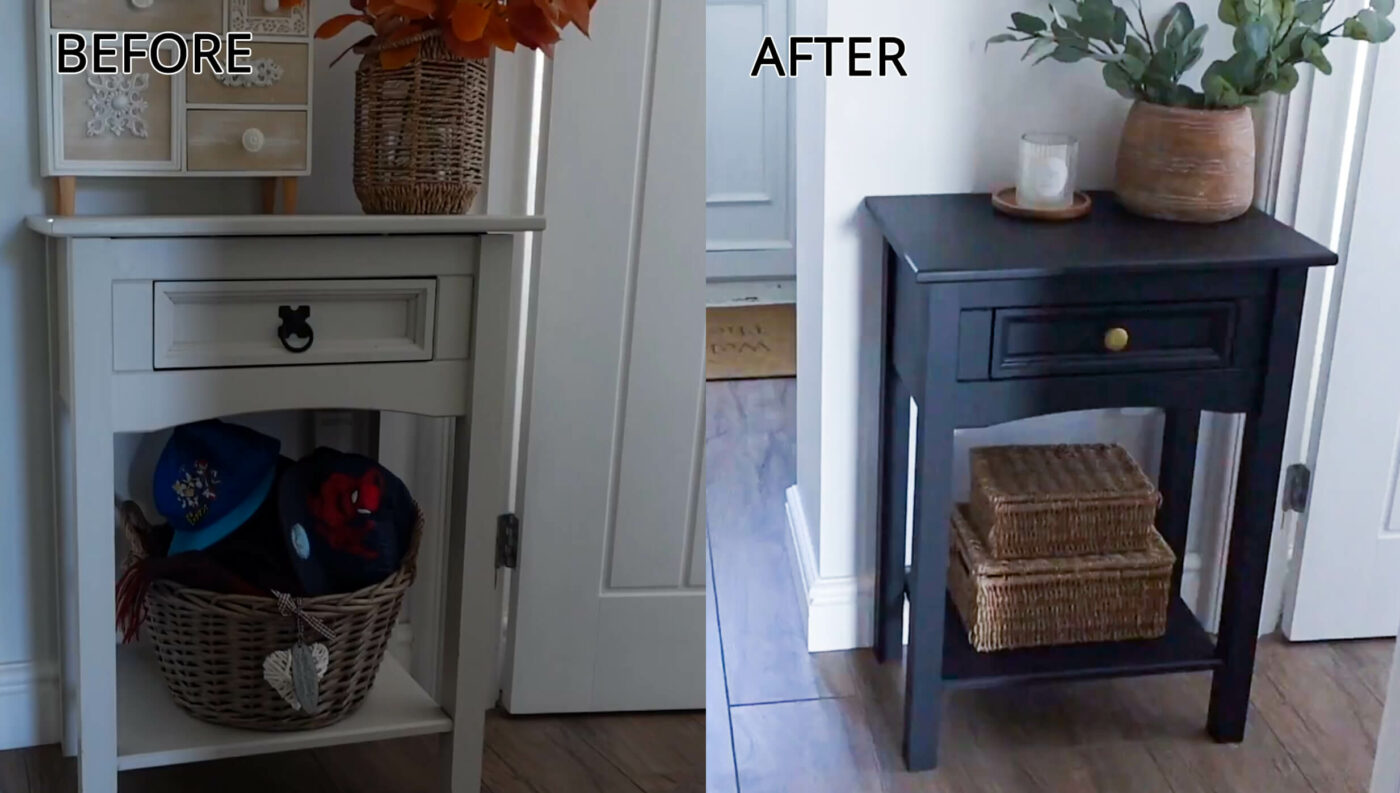 Conclusion
In DIY projects, the TILSWALL 800W Paint Sprayer is a valuable asset. Its seamless setup, precision spraying, efficiency, and refined finish capabilities make it a must-have tool for furniture refurbishment. From its user-friendly design to its impressive performance, the TILSWALL 800W Paint Sprayer has become a staple in my home improvement arsenal. Whether you're a seasoned DIY enthusiast or a beginner looking to take your projects to the next level, this sprayer will surely leave you impressed and your furniture transformed.